IEEE Computer Society Open Conference Statement & IEEE Event Conduct and Safery Statement
ISMVL 2020
IEEE International Symposium
on Multiple-Valued Logic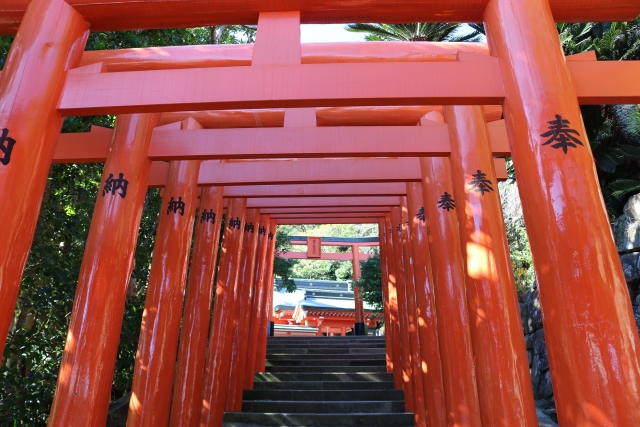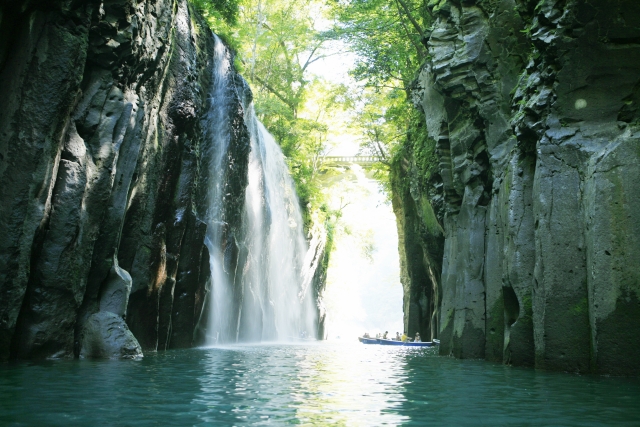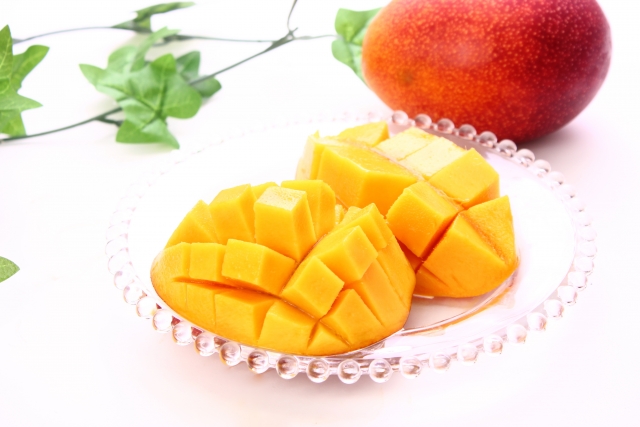 Final Program (Hybrid Style of Online via Zoom and Onsite)
In the following, days and times are shown in Japan Time (JST).
Nov. 9: Keynotes I & II and Sessions 1 - 3
Nov. 10: Keynote III, Sessions 4 & 5, and Banquet
Nov. 11: 50th Anniv. Event, Session 6, Plenary, and ULSI Workshop
Sunday, Nov. 8, 2020 (JST)
18:00-20:00
Welcome Reception @ Hotel Merieges 3F Abba
Monday, Nov. 9, 2020 (JST)
8:30-9:00
ISMVL Registration
9:00-9:15
Opening
9:15-10:00
[Keynote Address I] Chair: Yutaka Hata
Quantum Annealing and Its Application to Real World

Masayuki Ohzeki (Tohoku Univ., Tokyo Inst. of Tech., Japan)
10:00-10:15
Coffee Break
10:15-10:55
[Session 1A] Chair: Yukihiro Iguchi
- Special Session - Medical & Healthcare Systems 1
On Detection of Stenosis-Type Sections in Fallopian Tubal Models Using Support Vector Machines

Naotake Kamiura, Teijiro Isokawa, and Takayuki Yumoto
Automated Diagnosis of the Frequency of Uterine Peristalsis for Female Infertility

Ryosuke Nishihara, Hidehiko Matsubayashi, Tomomoto Ishikawa, and Yutaka Hata
Ultrasonic Diagnosis for Bone Fracture Healing Process

Satoshi Kimura, Keisuke Oe, Yohei Kumabe, Tomoaki Fukui, Takahiro Niikura, Ryosuke Kuroda, Naomi Yagi, and Yutaka Hata
Automatic Teeth Recognition in Dental X-Ray Images Using Transfer Learning Based Faster R-CNN

Fahad Parvez Mahdi, Naomi Yagi, and Syoji Kobashi
10:55-11:10
Coffee Break
11:10-11:50
[Session 1B] Chair: Kaitlin Smith
Optimization & Minimization
Reducing T-count When Decomposing Many MPMCT Gates Simultaneously

Soma Esaki and Shigeru Yamashita
Symbolic Algorithms for Token Swapping

Bruno Schmitt, Mathias Soeken, and Giovanni De Micheli
Approximate Ternary Quantum Error Correcting Code with Low Circuit Cost

Ritajit Majumdar and Susmita Sur-Kolay
Efficient Implementation of Nearest Neighbor Quantum Circuits Using Clustering with Genetic Algorithm

Anirban Bhattacharjee, Chandan Bandyopadhyay, Angshu Mukherjee, Robert Wille, Rolf Drechsler, and Hafizur Rahaman
11:50-13:30
Lunch (Symposium & Executive Committee Meeting)
13:30-14:15
[Keynote Address II] Chair: Takahiro Hanyu
Digital Annealer: A Stochastic Search for Global Optimum

Ali Sheikholeslami (Univ. of Toronto, Canada)
14:15-14:30
Coffee Break
14:30-15:10
[Session 2A] Chair: Shinobu Nagayama
Security & EDA
Effective Formal Verification for Galois-field Arithmetic Circuits with Multiple-Valued Characteristics

Akira Ito, Rei Ueno, and Naofumi Homma
Debiasing Method for Efficient Ternary Fuzzy Extractors and Ternary Physically Unclonable Functions

Kohei Kazumori, Rei Ueno, and Naofumi Homma
Multi-Source Training Deep-Learning Side-Channel Attacks

Huanyu Wang, Sebastian Forsmark, Martin Brisfors, and Elena Dubrova
ASNet: Introducing Approximate Hardware to High-Level Synthesis of Neural Networks

Saman Froehlich, Lucas Klemmer, Daniel Grose, and Rolf Drechsler
15:10-15:20
Short Break
15:20-16:00
[Session 2B] Chair: Michael Miller
Bent Functions
Methods to Generate Multiple-valued Bent Functions of an Odd Number of Variables

Claudio Moraga, Milena Stanković, Suzana Stojković, and Radomir S. Stanković
On Ternary Symmetric Bent Functions

Claudio Moraga, Milena Stanković, and Radomir S. Stanković
Properties of Multiple-Valued Partition Functions

Jon T. Butler, Tsutomu Sasao, and Shinobu Nagayama
Construction of Ternary Bent Functions by FFT-like Permutation Algorithms

Radomir S. Stanković, Milena Stanković, Claudio Moraga, and Jaakko T. Astola
16:00-16:15
Coffee Break
16:15-16:55
[Session 3A] Chair: Syoji Kobashi
- Special Session - Medical & Healthcare Systems 2
3D Shape Understanding for the Visually Impaired by using Virtual Haptic Senses based on Fuzzy Logic

Hisayuki Tatsumi, Yasuyuki Murai, Makoto Kobayashi, Iwao Sekita, and Masahiro Miyakawa
Joint Position Registration between OpenPose and Motion Analysis for Rehabilitation

Kazuki Otsuka, Naomi Yagi, Yuki Yamanaka, Yutaka Hata, and Yoshitada Sakai
Development of Patient Information Extraction Method by Sequence Labeling using Electronic Medical Records

Muneo Kushima, Yoshiyuki Hasegawa, Suguru Nozue, Emi Okazaki, Hisayoshi Koga, Ryosuke Matsuo, Taisuke Ogawa, and Kenji Araki
ECG Signal Processing Using Fuzzy Classification for Sudden Cardiac Death Prediction

Zainul Abidin, Lalu Arya Taruna Jaya, Ponco Siwindarto, and Koichi Tanno
16:55-17:05
Coffee Break
17:05-17:45
[Session 3B] Chair: Mathias Soeken
Classification & Index Generation Functions
On the Minimization of Variables to Represent Partially Defined Classification Functions

Tsutomu Sasao
Handwritten Digit Recognition Based on Classification Functions

Tsutomu Sasao, Yuto Horikawa, and Yukihiro Iguchi
On Optimum Linear Decomposition of Symmetric Index Generation Functions

Shinobu Nagayama, Tsutomu Sasao, and Jon T. Butler
Non-Disjoint Functional Decomposition of Index Generation Functions

Tomasz Mazurkiewicz
Tuesday, Nov. 10, 2020 (JST)
9:00-9:45
[Keynote Address III] Chair: Tsutomu Sasao
Boolean Logic Networks for Machine Learning

Alan Mishchenko (Univ. of California Berkeley, USA)
9:45-10:00
Coffee Break
10:00-10:40
[Session 4A] Chair: Masanori Natsui
Circuits & Systems
A Delta-sigma-modulator Feedforward Network for a Non-binary Analog-to-digital Converter

Takao Waho
PAM-4 Eye-Opening Monitoring Techniques Using Gaussian Mixture Model

Yosuke Iijima, Keigo Taya, and Yasushi Yuminaka
Extreme Low Power Technology using Ternary Arithmetic Logic Circuits via Drastic Interconnect Length Reduction

Kiyung Kim, Sunmean Kim, Yongsu Lee, Daeyeon Kim, So-Young Kim, Seokhyeong Kang, and Byoung Hun Lee
Novel Fractional-N All Digital Frequency Locked Loop with Robustness for PVT variation

Ryoichi Miyauchi, Akio Yoshida, Shuya Nakano, Hiroki Tamura, Koichi Tanno, Yutaka Fukuchi, Yukio Kawamura, Yuki Kodama, and Yuichi Sekiya
10:40-10:55
Coffee Break
10:55-11:35
[Session 4B] Chair: Martin Lukac
Quantum Systems
A Quantum Photonic TRNG based on Quaternary Logic

Kaitlin N. Smith, Duncan L. MacFarlane, and Mitchell A. Thornton
Automatic Uniform Quantum State Preparation Using Decision Diagrams

Fereshte Mozafari, Mathias Soeken, Heinz Riener, and Giovanni De Micheli
Arrays vs. Decision Diagrams: A Case Study on Quantum Circuit Simulators

Thomas Grurl, Jürgen Fuß, Lukas Burgholzer, Stefan Hillmich, and Robert Wille
Efficient Quantum Circuit Decompositions via Intermediate Qudits

Jonathan M. Baker, Casey Duckering, and Frederic T. Chong
11:35-13:00
Lunch
13:00-13:50
[Session 5A] Chair: Takao Waho
Neural Networks & Systems
Table Look-Up Based Ternary Neural Network Processor

Yuta Suzuki, Naoto Soga, Shimpei Sato, and Hiroki Nakahara
Design and Evaluation of a Synthesizable Standard-Cell-Based Nonvolatile FPGA

Daisuke Suzuki and Takahiro Hanyu
2n+1-valued SSS-Net: Uniform Shift, Channel Sparseness, and Channel Shuffle

Hiroki Nakahara
Capacity Limits of Fully Binary CNN

Kamila Abdiyeva, Timur Tibeyev, and Martin Lukac
uMemristorToolbox: Open Source Framework to Control Memristors in Unity for Ternary Applications

Steven Bos, Henning Gundersen, and Filippo Sanfilippo
13:50-14:05
Coffee Break
14:05-14:55
[Session 5B] Chair: Tomoyuki Araki
Logics & Their Applications
Sequential Fuzzy Description Logic: Reasoning for Fuzzy Knowledge Bases with Sequential Information

Norihiro Kamide
Infectious Semantics and Analytic Calculi for Even More Inclusion Logics

Carlos Caleiro, Sérgio Marcelino, and Pedro Filipe
Shadowing in Many-Valued Nested Structures

Barbara Dunin-Kęplicz and Andrzej Szałas
Interpreting Propositional Fuzzy Logics via Imperfect Information Games

Ondrej Majer and Christian G. Fermüller
Tableaux for Maximum Satisfiability in Łukasiewicz Logic

Chu Min Li, Felip Manyà, and Amanda Vidal
19:00-21:00
Banquet
Wednesday, Nov. 11, 2020 (JST)
9:00-9:30
[50th Anniv. Event]
9:30-9:45
Coffee Break
9:45-10:35
[Session 6A] Chair: Naofumi Homma
Design, Verification, & Analysis
A New Approach to Verification of Threshold Functions in Ternary Logic

Tadahiro Kitahashi and Yutaka Hata
On a Realization of Multi-terminal Universal Interconnection Networks Using Contact Switches

Tsutomu Sasao, Takashi Matsubara, Katsufumi Tsuji, and Yoshiaki Koga
Fast Minimization of Polynomial Decomposition Using Fixed-Polarity Pascal Transforms

Kaitlin N. Smith, D. Michael Miller, and Mitchell A. Thornton
Multi-Valued Decision Diagrams in Importance Analysis Based on Minimal Cut Vectors

Miroslav Kvassay, Patrik Rusnak, Elena Zaitseva, and Radomir S. Stanković
Behavior Expressions for Social and Entertainment Robots

Mathias Sunardi and Marek Perkowski
10:35-10:50
Coffee Break
10:50-11:40
[Session 6B] Chair: Norihiro Kamide
Algebras & Clones
Completeness of Subtrilattice Logic

Norihiro Kamide
Fleischer Po-semigroups and Quantum B-algebras

Jan Kühr and Jan Paseka
Centralising Groups of Semiprojections and Near Unanimity Operations

Mike Behrisch and Reinhard Pöschel
On Minimality of Some Binary Clones Related to Unary Functions

Hajime Machida and Mike Behrisch
A New Characterization of Restriction-Closed Hyperclones

Victor Lagerkvist
11:40-11:50
Short Break
11:50-13:00
Plenary Session & Closing
13:00-14:30
Lunch
14:30-17:00
Workshop on Post-Binary ULSI Systems
The
Technical Committee on Multiple-Valued Logic
of the IEEE Computer Society will hold its 50th annual symposium in Miyazaki, Japan, on Nov. 9-11, 2020.
The program consists of three keynote addresses and 52 high-quality papers. It offers you a great opportunity to follow the recent technologies and explore future directions in multiple-valued logic and its related areas.
Final Program